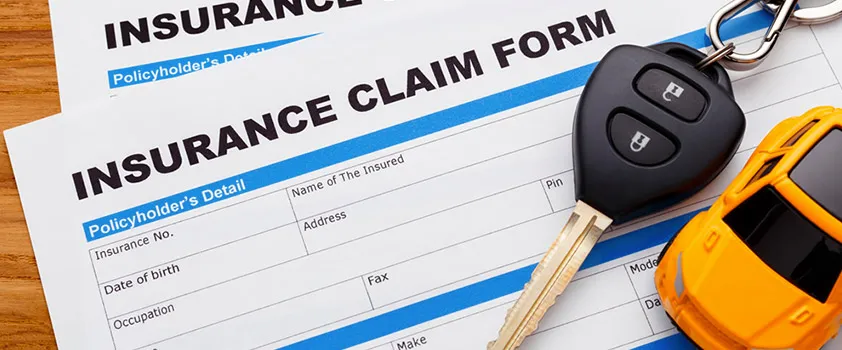 How to Make an Insurance Claim
August 31, 2022
Filing an insurance claim is a complicated process that depends on the fine print of your policy. If you have experienced a loss or damage, contact your insurance company immediately. It is also wise to keep in constant contact with your agent. He or she will help you navigate the intricacies of the policy and help you understand the claim process.
The cause of the accident is another important factor to consider. If you caused the accident, your insurance rates may go up. However, if the accident was not your fault, the insurance company will not raise your rate. If you want to avoid a rate hike, you can investigate different insurance companies. Look for ratings from reputable organizations such as J.D. Power and A.M. Best. You can also read customer reviews on different insurance companies to help you make an informed decision.
Once you've decided to file a claim, you must be sure you have all of the documentation required. Insurers will generally require that you provide proof of the accident or damage to support your claim. If you do not, your insurer may deny your claim. If you're unable to provide the evidence that supports your claim, it's likely your insurance premiums will go up.
The process of filing an insurance claim depends on the type of policy you have. If you purchased a life insurance policy for your family, you'll need to make a claim after someone dies. Depending on the policy, you'll need to submit certified copies of death certificates. After you've received these, you'll have to wait a few days for the claim to be approved.
After you've submitted the paperwork and collected the information needed for your claim, the insurance company will assign a claims adjuster to your case. This person will be your point of contact throughout the claim process. If your insurance company approves your claim, they'll send you a check for your damages. But be sure to pay your deductible first.
Aside from the deductible, you'll also need to choose the type of coverage you have. Some policies include a rental car reimbursement policy, which means that your insurance company will reimburse you for a rental car while your car is being repaired. It's important to check your policy carefully, because some policies only cover up to $30 a day for rental cars.
If you've been involved in a car accident, you'll likely have to file a claim with the other driver's insurance company as well as your own provider. It's essential to communicate with both parties to keep your insurance company informed of your claim. Whether yours is approved or denied depends on how you handle the situation. If the other driver's insurance company denies liability, you can always ask for an appeal to have your claim reviewed.
Your insurance company will send an adjuster to investigate your claim. If the claim is approved, you'll get a check for the full amount of your car's value. If you don't, you may have to pay the remaining balance on your loan. If you're at fault, the insurance company may consider your car as totaled, and will issue you a check to cover the cost. However, your insurance company has the right to increase your rates.